Industrial Fine Chemical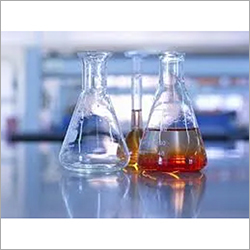 Industrial Fine Chemical
Product Description
With an aim to be a market leader in our domain, we export and supply supreme quality of Industrial Fine Chemicals to our valuable customers. They are pure concentrated chemical substances which are formulated by multistep batch chemical process in limited quantities. These chemicals are used in biotechnological, pharmaceutical, life sciences, agrochemical, automobile, power plants, research laboratories, and R and D sector of numerous other industries. We offer Industrial Fine Chemicals at reasonable prices and in variable quantities as demanded by our clients.
Features:
Excellent quality
Good temperature stability
Accurate composition
Frequently Asked Questions:
1. What are Fine chemical industries?
Ans. The chemical industry may be simplified into main components Fine chemical compounds, which are pure and complicated, and bulk chemical substances, which are made in massive portions. First rate chemicals provide the way for such things as drugs, fragrances, and additives in meals.
2. What are fine and heavy chemical compounds?
Ans. The term fine chemicals is utilized in distinction to heavy chemicals, which can be produced and treated in massive lots and are frequently in a crude country. Since the late 1970s, excellent chemicals have ended up being an essential part of the chemical enterprise.
3. Why are they called fine chemical substances?
Ans. Fine chemical compounds are single, natural and complicated chemical compounds that might be most effective produced in small amounts via multipurpose vegetation. Maximum manufacturing companies produce chemical compounds in bulk through the use of standardized reactions. Fine chemical compounds, however, are produced by means of a constrained quantity of agencies.
4. What are 10 examples of heavy chemical substances?
Ans. Solution: encompasses salt, chlorine, caustic soda, soda ash, acids (consisting of nitric acid, phosphoric acid, and sulfuric acid), titanium dioxide, and hydrogen peroxide. Fertilizers are the smallest category (about 6 percent) and encompass phosphates, ammonia, and potash chemical compounds.
Contact Us
Plot No. 907/8 & 908/1, NR Ganesh Chokdi, GIDC, Ankleshwar, Dist. Bharuch, Panoli, Gujarat, 393001, India
Phone :08037261824